​​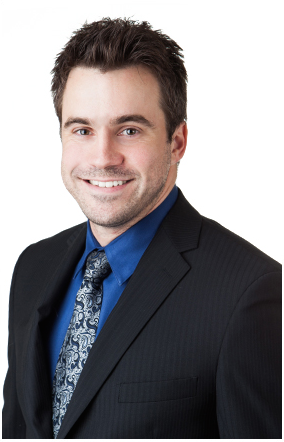 Dr Sébastien Normand, Ph.D., C.Psych. is Associate Professor in the Département de Psychoéducation et de Psychologie and Director of the Interdisciplinary Research Program on Children's Mental Health at the Université du Québec en Outaouais (UQO). He is also Regular Investigator at the Institut du savoir Montfort, in the Research Unit on children's psychosocial maladjustment, in the Équipe sur les pairs et la prevention, and in the UQO Social Neuroscience Group. He is Clinical Professor in the School of Psychology of the University of Ottawa and a Pediatric Psychologist at Hôpital Montfort. His research interests include (1) friendships of children with Attention-Deficit/Hyperactivity Disorder (ADHD), (2) psychosocial treatments targeting the social problems of children with ADHD, (3) psychosocial interventions to engage families in evidence-based treatments for ADHD, and (4) developmental psychopathology.
Professor Normand received his undergraduate degree at the Université du Québec à Montréal (offered at UQO) in 2005 and his Ph.D. in clinical psychology at the University of Ottawa in 2011 under his thesis supervisor Dr. Barry H. Schneider. Dr. Normand completed his residency in pediatric psychology in 2011 at The Hospital for Sick Children (SickKids) in Toronto, being supervised by Dr. Rosemary Tannock for his clinical research rotation in ADHD.
Professor Normand began his career at the Université du Québec en Outaouais in September 2011. Dr. Normand has authored many peer‑reviewed articles that have been published in highly reputable journals. He also frequently presents his work at international conferences on developmental psychopathology. His work is funded by the Canadian Institutes of Health Research (CIHR), the Fonds de recherche québécois sur la société et la culture (FRQSC) and the Institut du savoir Montfort.
He is UQO's University Delegate at CIHR, a Full member of CIHR College of Reviewers, and a member of the Canadian ADHD Research Network Planning Committee. He is an ad hoc reviewer for different scientific journals (e.g., Journal of Consulting and Clinical Psychology(IF=4.54), Journal of Abnormal Child Psychology(IF=3.29), Journal of Clinical Child and Adolescent Psychology(IF=5.01), Plos One(IF=2.77), et Psychological Assessment(IF=3.37)).
He teaches the following courses in the Psychology undergraduate program (Developmental Psychology) and in the doctoral clinical program (Psychological Assessment, Group Psychotherapy, Child and Adolescent Psychotherapy). Professor Normand is also a member of the Clinical psychology doctoral program committee.
Professional and Scientific Affiliations
2018-...

University Delegate for UQO,

Instituts de recherche en santé du Canada (IRSC)
2017-...

Full Member,

Canadian Institutes of Health Research (CIHR) College of Reviewers
2017-...

Member,

Society for Group Psychology and Group Psychotherapy, American Psychological Association Division 49
2016-...
Member, Association for Behavioral and Cognitive Therapies
2015-...
Member, Society of Clinical and Adolescent Psychology, American Psychological Association Division 53
2015-...
Member, Developmental Psychology, American Psychological Association Division 7
2015-...
Member, Society of Pediatric Psychology, American Psychological Association Division 54
2014-...
Researcher, Canadian ADHD Research Network
2014-...
Clinical Researcher, University of Ottawa Brain and Mind Research Institute (uOBMRI)
2013-...
Researcher, Montfort Hospital Research Institute
2013-...
Regular Investigator, Research Unit on Children's Psychosocial Maladjustment (GRIP)
2013-...
Regular Investigator, Research Team on Peers and Prevention (FQRSC)
2012-...
Member, International Society for Research in Child and Adolescent Psychopathology (ISRCAP)
2012-...
Member, College of Psychologists of Quebec (CPQ)
2012-...
Member, College of Psychologists of Ontario (CPO)
2010-...
Member, American Psychological Association (APA)
2006-...
Member, Canadian Psychological Association (CPA)