Sébastien Normand, Ph.D., C.Psych.
is Assistant Professor in the Département de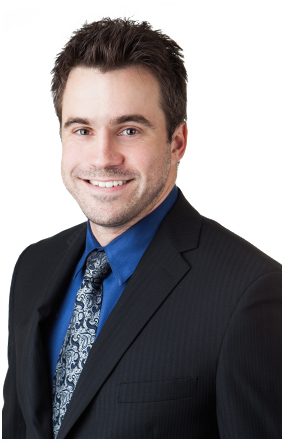 Psychoéducation et de Psychologie at the Université du Québec en Outaouais
.
Dr. Normand is also a part-time paediatric psychologist at the Montfort Hospital Paediatric Clinic. His research interests include (1) friendships of children with Attention-Deficit/Hyperactivity Disorder (ADHD) using observational methods and longitudinal designs; (2) evidence-based assessment methods and psychosocial treatments for ADHD; (3) the dimensional structure of ADHD and the functional alterations associated with the disorder in different cultures; and (4) the longitudinal inter-relations between the cognitive and behavioural measures of attention and academic performance in children. Note that Dr. Normand is currently working with his colleague
Dr. Amori Mikami
(University of British Columbia) in evaluating the effectiveness of two parent intervention programs aimed at helping children with ADHD make friends in a dual-site (Vancouver and Ottawa/Gatineau), longitudinal, randomized,
controlled
clinical trial
.
Professor Normand received his undergraduate degree at the Université du Québec à Montréal (offered at UQO) in 2005. He obtained his Ph.D. in clinical psychology at the University of Ottawa in 2011 under his thesis supervisor Dr. Barry H. Schneider, an expert in developmental psychopathology and peer relationships in childhood. He completed his residency in paediatric psychology in 2011 at The Hospital for Sick Children (SickKids) in Toronto. He specialized in research on the conceptual issues and the cognitive underpinnings associated with ADHD under the supervision of Dr. Rosemary Tannock, Professor Emeritus at the University of Toronto and Senior Scientist in the Neurosciences and Mental Health Research Program at the Research Institute of the Hospital for Sick Children.
Professor Normand began his career at the Université du Québec en Outaouais in September 2011. Dr. Normand has authored many peer‑reviewed articles that have been published in highly reputable journals. He also frequently presents his work at international conferences on child development and youth mental health. Professor Normand teaches the following courses: Baccalaureate in Psychology (Developmental Psychology, Health Psychology), Masters in Psychoeducation (Family Interventions), Doctorate in Clinical Psychology (Psychological Assessment; Family Therapy; Practicum in Assessment and Intervention with Children, Adolescents and Families). He is a member of UQO PhD in Experimental Psychology Program Development Committee. He is an ad hoc reviewer for different grant agencies (e.g., Canadian Institutes of Health Research, CIHR; Social Sciences and Humanities Research Council of Canada, SSHRC) and scientific journals (e.g., Journal of Abnormal Child Psychology (IF=3.481), Journal of Clinical Child and Adolescent Psychology (IF=3.312), Plos One (IF=3.234), and Psychological Assessment (IF=2.751)). Dr. Normand is a member of the Canadian ADHD Research Network and will co-chair (with Maria Rogers, University of Ottawa) the third annual research day of the Canadian ADHD Research Network in Ottawa in October 2016.
Professional and Scientific Affiliations
| | |
| --- | --- |
| 2016-... | Member, Association for Behavioral and Cognitive Therapies |
| 2015-... | Member, Society of Clinical and Adolescent Psychology, American Psychological Association Division 53 |
| 2015-... | Member, Developmental Psychology, American Psychological Association Division 7 |
| 2015-... | Member, Society of Pediatric Psychology, American Psychological Association Division 54 |
| 2014-... | Researcher, Canadian ADHD Research Network |
| 2014-... | Clinical Researcher, University of Ottawa Brain and Mind Research Institute (uOBMRI) |
| 2013-... | Researcher, Montfort Hospital Research Institute |
| 2013-... | Regular Investigator, Research Unit on Children's Psychosocial Maladjustment (GRIP) |
| 2013-... | Regular Investigator, Research Team on Peers and Prevention (FQRSC) |
| 2012-... | Member, International Society for Research in Child and Adolescent Psychopathology (ISRCAP) |
| 2012-... | Member, College of Psychologists of Quebec (CPQ) |
| 2012-... | Member, College of Psychologists of Ontario (CPO) |
| 2010-... | Member, American Psychological Association (APA) |
| 2006-... | Member, Canadian Psychological Association (CPA) |